Sukkur Institute of Business Administration IBA announced the Talent Hunt Program scholarship 2023 for students of Sindh province. IBA Talent Hunt program offers merit-based and need-based scholarships to students with talent. The students will be chosen by the entrance exam and offered entry to a foundation program lasting six months. The deadline for applying to the Sindh talents Hunt Program is March 24, 2023.
IBA Sukkur Sindh Talent Hunt Program Scholarship 2023
IBA Sukkur University has announced the Sindh Talent Hunt Program 2023 for undergraduate students. By participating in this program, the Sindh Talent Hunt Program, students with talent from Sindh province will be eligible for a scholarship. Sindh province will be awarded the Merit-Cum Need-Based Scholarship. The university will pick the 300 students eligible for the scholarship based on the entry Test. The IBA Sinsh Talent Hunt Scholarship is a fully-funded award for the 04th year for the top 100 applicants. The closing date of the IBA Sindh Talent Hunt Scholarship 2023 is 24 March 2023.
IBA Sukkur Sindh Talent Hunt scholarship 2023 Last date
Scholarship Apply Last Date: March 24, 2023
Scholarship Admission Test: April 30, 2023
The 300 students selected will receive instruction for six months in English and Mathematics along with Information and Communication Technology. The test will be held within Sukkur, Mirpurkhas, Hyderabad, Shaheed Benazirabad, Karachi, and Larkana. Candidates must be residents of Sindh province. The selection process will be conducted based on merit-based poverty.
IBA Sukkur Sindh Talent Hunt Program Scholarship 2023 Apply Online
Institute of Business Administration IBA Sukkur Talent Hunt Program 2023 is open to all talented applicants who collaborate with the IBA Sukkur Sindh Talent Hunt Program Scholarship collaboration. Suppose you're also interested in applying for admission into IBA's IBA Talent hunt 2023. In that case, You can get the Application Form, Last Date, the Test Result, and all of the details and instructions about the program by visiting this page.
Apply For IBA Sukkur Sindh Talent Hunt Program Scholarship 2023
It is the Institute of Business Administration IBA that is looking for people who are self-motivated to their studies as well as talented. Are you among the people who possess these qualities? If that is the case, this is the perfect opportunity to develop your career in a reputable organization available to everyone in Sindh province. All you have to do is make sure you're eligible to participate in this program or not. The eligibility criteria are provided below, and the application procedure and the dates of deadlines. However, before we move on to the admission-related guidelines, it is important to know about the IBA.
IBA Sukkur Sindh Talent Hunt Program Features
Monthly Stipend of 4,000 Rupees
No tuition fee
Free Books
Free Hostel / Accommodation
Free Transportation
The top 100 applicants will be chosen to continue their Regular Bachelor's degree they choose with all the benefits of zero cost of tuition, no cost for lodging, books to be paid for, and the monthly stipend amount of 5000 PKR during one of the degree options below.
IBA Sukkur Sindh Talent Hunt Program Scholarship 2023 Last Date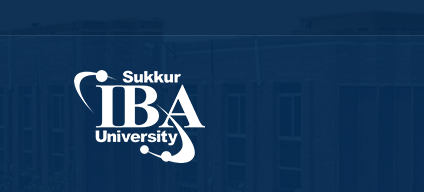 IBA Sukkur Talent Hunt Program Form Download
Suppose you're able to meet the requirements under the guidelines for eligibility. If so, you can apply for admission by obtaining the application form at the IBA admissions office or downloading the form from this page. Once you have your application forms, take the time to read them thoroughly and complete them completely. In addition, you must attach all the necessary documents listed on the form of application submit the documents to the same office before the deadline.
IBA Sukkur Sindh Talent Hunt Program 2023 offered 

Degree Programs
BBA
BEB.E. Electrical Engineering with specialization
Electronics
Power
Telecommunications
B.E. B.E. Energy Systems Engineering ( Renewable )
B.E. – Computer Systems Engineering
BSComputer Science Computer Science
Baan Software Engineering Software Engineering
BS- A.I. and Robotics
BBA-Agribusiness
BS(Physical Education) Physical Education
BS in Accounting and Finance. Accounting and Finance
BS Math
BS in Media & Communication
B.Ed (Hons)-Elementary Secondary
The following article concerns what you need to know about the IBA Sukkur search for talent from 2023 and the last date for testing Results. The test results will be available on this page after the official conducts it. It is advised that you be on this page regularly to know the test result earlier than others.
IBA Sukkur Sindh Talent Hunt Program Eligibility Criteria
The candidates must pass the Intermediate exam or its equivalent examination in the annual exam 2019 or 2020, 2021, 2022, or 2023.
Have a domicile in Sindh Province
The candidate must have scored at least 50% marks or higher in the annual exam for the non-engineering course.
The candidate has to score 60 percent marks on the annual exam to be eligible for Engineering programs.
The Sukkur University Talent Hunt program 2023
We have all the details about this IBA Sukkur scholarship Sindh Talent hunt for 2023. It's a great and exciting chance for every talented student out there. You can now obtain a high-quality education. If you're a resident of Sindh province, you can join this program to find talent that was initiated and launched through IBA University Sukkur Sindh.
Highlights of the IBS Sukkur Scholarship Talent Hunt Program 2023. By the program for 2023's talent hunt, you will not be required to pay for tuition when you are chosen for the program. You will receive books for free. You will also receive no accommodation and hostel services. The students who have been selected will receive free transportation and the facility to pick up and drop off. Every selected and successful student will be paid a stipend amounting to 3000 per month.
IBA Sukkur Sindh Contact Number and Address
Address: Airport Road، Delhi Muslim Housing Society, Sukkur, Sindh
Phone: 071-111-785-422, 071-5630272 Extension 108, 169 and 179
Email: admission@iba-suk.edu.pk