AFNS Online Registration Form 2023 | www.pakistanarmy.gov.pk. The registration process of Armed Forces Nursing Service AFNS has open. For the Registration Form, Please visit www.joinpakarmy.gov.pk. Pakistan Army announces AFNS multiple positions for female students who want to join the Pakistan Army and serve the nation as Commissioned officers. Women's empowerment is one of the most significant developments in this century. We can observe that women have taken part in various departments on par with men. AFNS Online Registration Form 2023 | www.pakistanarmy.gov.pk.
When it comes to the armed services, the initial questions are asked on how women can serve as women in the country. There is no doubt that women have served in various armed forces of Pakistan.
AFNS Online Registration Form 2023
There are numerous services for women in the Pakistan army. The nurse in the armed forces is an incredible opportunity to take advantage of among them. Women from all over Pakistan can be part of the Pakistan army as nurses in the armed forces. The Armed Forces Nursing Service, also called AFNS, offers a variety of benefits and pay that differs from what other army officers receive.
Examples include the medical facilities and accommodations and accommodation, etc. If you're one of those women who would like to be part of the Pakistan army as a nurse for the armed forces, take a look and follow the proper guidelines. AFNS Online Registration Form
AFNS Online Registration 2023
Only female applicants are eligible. Candidates who have Matric Science with 60% marks and FSc Pre-medical with 50% marks are qualified in applying for AFNS. If you wish to join Nurses who have been trained for the position of Lieutenant Female must be between the ages of 18 and 28 years old and possess a Nursing Diploma with a BSc Nursing degree. Candidates can also obtain updated Registration SLIPS of AFNS on this page.
Join Pak Army AFNS Registration Form 2023
If you decide to apply for a BSc nursing degree, you'll have to undergo a four-year course of training followed by a four-year examination. Upon completion, you will be given the title of Lieutenant. Be aware that there is an obligation of 10 years. You can also join the military by obtaining an appointment through AFNS, the General Nurse Course.
AFNS Online Registration 2023 For Female
It will offer General Nursing Training at different CMHs (Combined Military Hospitals (CMH) for three consecutive years to fulfill this requirement. Once you have completed your training and passed the exam, you will receive an honorary rank: lieutenant. Keep in mind that you will be issued an annual 5-year service bond. AFNS online registration 2023 Begin your online registration process for 2023. Begin your Armed Forces Nursing Service registration now to be eligible to join the nurse's profession in Pakistan Army in 2023.
AFNS Online Registration Form 2023 | www.pakistanarmy.gov.pk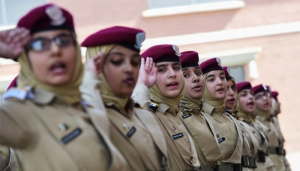 www.joinpakarmy.gov.pk AFNS 2023
AFNS announced the date for online registration in 2021. In this article, we will discuss the specific steps to follow for AFNS registration and the AFNS joining procedure. You must complete the AFNS registration procedure to confirm your registration. Register with your AFNS online registration system. If you want to become a certified nurse, you'll be required to undergo a four-week basic military course, and after that, you will be granted a rank called lieutenant. The first rank is Lieutenant, then the second rank Captain, Third rank Major, and Brigadier.
Armed Forces Nursing Service jobs
AFNS position is a well-known job for women within Pakistan. Pakistan army. The job at AFNS will give you a brand new job that is not just permanent but also brilliant. Nursing at a hospital for the civil is not likely to be treated with the same respect as you'll find at AFNS. What else do you want from your career if you're given recognition, respect, and a great job? AFNS Jobs are advertised every year. It has three main categories.
BSc Nursing:
You must be able to pass your matriculation exam with 60 marks or more and F. Sc (pre-medical) with a minimum score of 50 percent.
The applicant will be able to apply for the job advertised and then be subject to the process of obtaining a commission.
Once you have made your choice, you will receive an education of four years at various military hospitals in Pakistan.
You will first be given an officer rank once you have completed your four years of instruction.
You'll serve for at least ten years if you are accepted in BSc Nursing (AFNS).
Naturally, this profession is ideal for the majority of ladies in Pakistan.
General Nursing Course:
You can join AFNS through the General Nursing course.
You will need to pass the test first and then interview.
You must have 55% marks at matriculation (Science) along with 50 points for F. Sc (pre-medical)
Once you have been chosen, you will receive the opportunity to complete a 3-year course in various military hospitals.
You will be given the title of Lieutenant.
You will have to work for three years due to the service bond.
This is sure to make your future shine.
Trained Nurse:
You may also join AFNS if you've completed BSc General Nursing, Post (RN) BSc Nursing, Nursing Diploma, and Midwifery from various institutes of Pakistan.
When you are chosen, you'll go through the basic military training for four weeks with AFPGMI Rawalpindi and CMH Kharian.
Once you have joined when you join, you'll be awarded the rank of lieutenant.
There is no doubt that this could transform your lifestyle.
Below are the three distinct kinds of AFNS positions. You will be a lieutenant after all these kinds of courses.
Armed Forces Nursing Service salary
There are various pay packages for AFNS in accordance with PayScale that you can choose from. The starting point is from Rs 22,700 up to Rs 365,00. The lowest to highest average. Your salary will be increased following budget announcements and after you advance to higher ranks in your time of service.
Armed Forces Nursing Service Registration
To be registered against the open positions, apply online on their official website or apply via AR&SCs in various cities of Pakistan.
You will be informed of the date of the test and time via your email.
If you appear in the first test, make sure you have taken out computerized roll slips before the test.
You must have excellent computer skills to be able to avoid any hassle.
The following documents to the day of your first test:
Original and authenticated marking sheets as well as certificates for matriculation intermediate.
NOC for candidates employed.
Copy attested to the address of the residence.
Attested a copy of CNIC's document.
Three front and back attested passport-sized photographs.
The prospectus cost at the time of taking the test.
Armed Forces Nursing Service Test
So, the assessment for AFNS is split into two sections: Initial and the Interview.
Initial the test also contains three additional parts.
Test of the verbal
Non-verbal test
Test for academics
Test of the verbal:
This test is conducted to test your understanding of the concepts and objects. There are between 85 and 90 MCQs. You will be given a 30-minute time frame to complete these questions.
Non-verbal test:
The test for non-verbal communication is the second part of the selection process. It determines whether you are struggling with language processing or not. It will cover 85-90 questions in 30 minutes.
Academic test:
The test will focus on what you study: English, Chemistry, Biology, Physics, world GK, Pakistan, and Islamic studies. It is recommended to prepare these subjects using textbooks available in the market. These are, in fact, one of the main aspects of the exam.
Interview
After passing the initial test, You will be selected to be interviewed. Make sure you dress appropriately. Avoid wearing dark shades; Instead, choose lighter colors. Relax as you think of the confidence you'll gain. This will make you more assured.
Join Pakistan Army as Armed Forces Nursing Service
Anyone who wants a career in the Pakistan military as a nursing assistant can apply through ASNF. The benefits include fame. You could have the chance to help our heroes of the conflict. This is an excellent opportunity for women who wish to be independent in their lives and wish to assist their families. Any other nursing facility could not provide a woman with respect she deserves working with Pakistan. Pakistan army.