Are you getting ready on your FPSC PPSC Test Preparation? Are you seeking the most current information as well as resources that can help succeed in your test? Don't look any further! In this article we'll provide you with a thorough guide to aid you in your preparation for the test and also provide printable PDFs with the most recent information. It is crucial to comprehend the format of the test and the kind of questions you'll face. Each of the FPSC and PPSC examinations are competitive tests that are designed to hire candidates for various positions in the government. Exams consist of multiple-choice examinations that measure your skills in a variety of subjects like English, Mathematics, General Knowledge and current Affairs.When you want to do well on these FPSC (Federal Public Service Commission) and PPSC (Punjab Public Service Commission) exams, a thorough preparation is crucial. Test Preparatioin Sites
These exams are known for their tough content and thorough syllabuses which require applicants to have a solid understanding of the subject and skills for problem-solving. To assist you in your preparation journey, we provide an extensive selection of most current PDF resources covering many subjects. Test Prepration Site. 
FPSC,PPSC Test Preparation And Download Pdf Latest data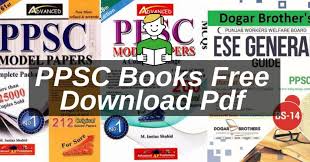 Introduction:
In the digital age, the importance of easily accessible and portable learning materials cannot be overstated. PDF resources have become a staple for test preparation due to their versatility and compatibility with various devices. Whether you're studying on a computer, tablet, or smartphone, these resources ensure that you have the flexibility to learn anytime and anywhere.
Our Offering:
Our platform is dedicated to providing candidates with the most up-to-date and relevant PDF materials for FPSC and PPSC tests. We understand the evolving trends and topics that these exams encompass and constantly update our resources to reflect these changes. From past papers and sample questions to in-depth subject guides, our collection caters to the diverse needs of aspirants.
FPSC PPSC Test Preparation Key Features:
1. Comprehensive Subject Coverage: Our PDF resources span a wide range of subjects including General Knowledge, English, Mathematics, Current Affairs, and more. This comprehensive coverage ensures that you are well-prepared for every aspect of the exam.
2. Latest Updates: Our team of experts is dedicated to staying informed about the latest syllabus changes, question patterns, and exam trends. This enables us to provide you with the most relevant and current materials.
3. Practice Makes Perfect: Alongside theoretical content, our PDF resources offer ample practice questions and sample papers. Regular practice not only boosts your confidence but also enhances your time management and problem-solving skills.
4. User-Friendly Accessibility: Once downloaded, our PDFs are at your fingertips, ready to be accessed offline or printed for your convenience.
5. Cost-Effective Learning: Investing in costly coaching classes and materials is not always necessary. Our reasonably priced PDF resources offer cost-effective yet high-quality preparation materials.
How to Access:
Getting started easy Simply browse through our selection of FPSC and PPSC test-related PDF resources on our platform. Add your desired materials to your cart, proceed to checkout, and instantly gain access to the download links. It's a hassle-free process that puts your learning journey first. Click Here
To Prepare For exam 2024
To prepare for the exam, it is important to have a solid understanding of the subjects that will tested. You can start by reviewing your textbooks and notes from school. Additionally, there are many online resources that you can use to supplement your studies. Websites such as Khan Academy, Coursera, and edX offer free online courses in various subjects that can help you prepare for your exam.
FPSC,PPSC Overall Test Preparation And Download Pdf Latest data 2023
Another important aspect of exam preparation is practice. There are many practice tests available online that can help you get a feel for the types of questions that you will encounter on the exam. Additionally, many test preparation companies offer mock exams that simulate the actual exam experience. These mock exams can be very helpful in identifying areas where you need improvement and in building your confidence for the actual exam. Click Here
In Addition To Studying And Practicing
In addition to studying and practicing, it is also important to take care of your physical and mental health. Make sure that you are getting enough sleep, eating a healthy diet, and exercising regularly. Taking care of your mental health is also important. Make sure that you are taking breaks when needed and engaging in activities that help you relax and de-stress.
Conclusion:
Conquering FPSC and PPSC tests requires diligent preparation, and our latest PDF resources designed to aid you in this endeavor. Stay up-to-date, cover all subjects comprehensively, and practice effectively with our user-friendly and relevant materials. Your success in these competitive exams is closer than ever with our assistance. Embark on this journey today and empower yourself for a brighter tomorrow.
Now, let's move on to the downloadable PDFs. We have compiled a list of the latest data and resources that you can use to prepare for your exam. These PDFs include practice tests, sample papers, and study materials that cover a wide range of subjects. You can download these PDFs for free from the links provided below:
1. FPSC General Knowledge Sample Paper: https://www.fpsc.gov.pk/sites/default/files/Intending%20Candidates%20-%20Sample%20Paper%20%28MCQs%29.pdf
2. PPSC English Language Test Sample Paper: https://www.ppsc.gop.pk/(S(0n3t1n0v5f0qo45d1v5g5b45))/UsersReg/Downloads/English%20Language%20Test.pdf
3. FPSC Mathematics Practice Test: https://www.fpsc.gov.pk/sites/default/files/Intending%20Candidates%20-%20Mathematics%20Sample%20Paper.pdf
4. PPSC Current Affairs Study Material: https://www.ppsc.gop.pk/(S(0n3t1n0v5f0qo45d1v5g5b45))/UsersReg/Downloads/Current%20Affairs.pdf
5. FPSC General Science Study Material: https://www.fpsc.gov.pk/sites/default/files/Intending%20Candidates%20-%20General%20Science%20Sample%20Paper.pdf
We hope that these resources will be helpful in your exam preparation. Remember, success on the exam requires hard work, dedication, and a solid understanding of the subjects that will tested. Good luck!