Free National MDCAT Online Preparation 2022 Syllabus Mcqs. MDCAT is a dental and medical college entrance test. This test is a crucial requirement for admission into any private or medical public-sector medical institution in Pakistan. This test is available only after you have completed your FSC pre-medical or equivalent education years. Anyone who is a pre-medical student may take this test following 12 years of schooling with Bio-Chem-Physics being the primary subject. The preparation for the test is essential for passing the exam with the best marks possible in order to be able to get the qualifying merit. Free National MDCAT Online Preparation 2022 Syllabus Mcqs.
Free National MDCAT Online Preparation 2022
The majority of students who are preparing to take the test are keen to learn the best way to prepare for the MDCAT on the internet at home. In this article, you'll learn everything about the test format from the most reliable books to online tools and preparation methods. Medical and Dental College admission test (MDCAT) is an annual test administered at the PMC Islamabad for the colleges which are accredited by the Pakistan Medical Commission (PMC).
National MDCAT Online Preparation 2022
The test lasts for one year. For thorough preparation, it is necessary to take a look at online MDCAT exam preparation. You must complete aspects of the MDCAT curriculum, as well as follow all the subjects using time management techniques. This article will provide you with the basics about MDCAT and test preparation online, as well as online MDCAT strategies and tips, as well as several websites to assist you in preparing for MDCAT.
How to Prepare MDCAT 2022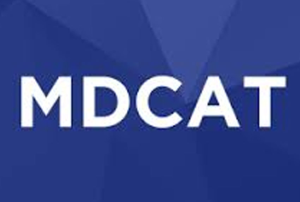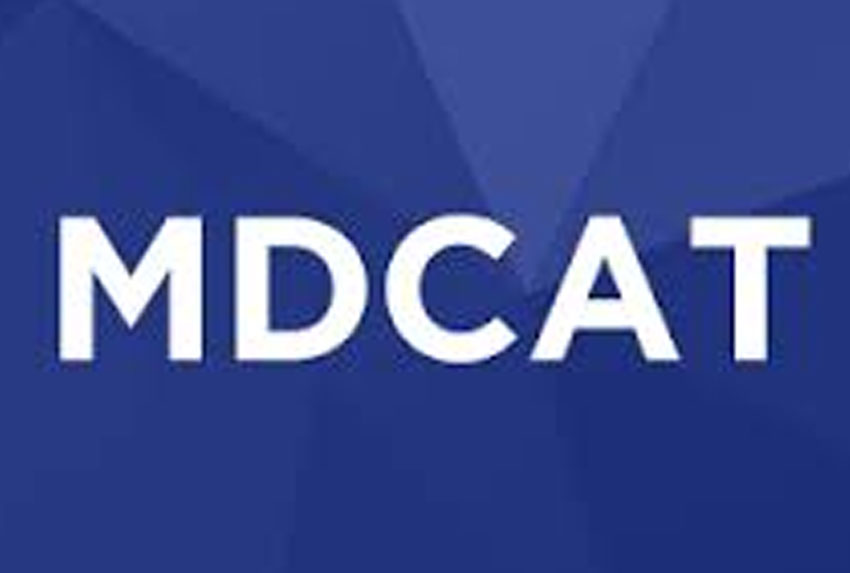 General information on MDCAT
To know some details about the MDCAT entrance test, let's take the opportunity to look it up.
Paper pattern: The MDCAT exam consists of 200 multiple-choice question (MCQs) that are split into four parts
Biology (80MCQs)
Chemistry (60MCQs)
Physics (40MCQs)
English (General for proficiency in languages comprising 20 MCQs)
Validity MDCAT is valid for one year following the students take the test. Students can retake it once the stated timeframe expires.
Eligibility: Students of Punjab Capital Islamabad along with Gilgit Baltistan can apply against the seats that are reserved for those students. International Pakistanis and dual nationals can also apply for this test , provided they've passed the SAT
Age limit: According to the Pakistan Medical Commission rule, there is no age limit has been established as of yet.
Tips for preparing
Moving forward, you'll be able to see the techniques and tricks that will help prepare you for the MDCAT exam, however you need to make three rounds to prepare.
In the initial attempt, we can see that 300 MCQs out of 200 are simple. So, it's recommended to plan these questions in the beginning. Be sure to answer all questions since you can't mark them with negative marks.
On the second try take the intermediate-level questions that could be difficult for you. Simply go for the questions and then prepare them in with a unique approach.
On the third attempt take on all the hard areas that look daunting to you. Make sure to keep them in your head and review all the subjects you have studied before.
Let us now look at the top tips you might need to know for MDCAT 2022 exam preparation.
Perseverance and a strong drive
Make sure you are taking accurate measurements.
Strengthen your weak points
Set your timetable
Make use of MDCAT online entry exam preparation resources
Practice last five-year papers
Relax and keep calm.
Perseverance and a strong drive
There is no way to achieve anything without motivation and persistence. It is essential to keep your routines and habits constant and consistent. Anyone who is able to go through every attempt to prepare by persevering will receive the most rewarding rewards. You may have noticed that a lot of smart students failed because they didn't have the perseverance. On the other hand, a group of average students has qualified because their tiny and constant efforts helped them win. Therefore, you must be persistent to achieve the greatest outcomes.
Watch the stories of success that are available on the internet for MDCAT which will boost your energy each day to push harder than ever before.
Make sure you are taking accurate measurements.
When you are preparing you should find appropriate instructions to be on the correct path. Many students do not prepare properly because they do not have adequate guidance. Thus, it's more beneficial to talk with someone who has been through it or seek out MDCAT online preparation experts.
Strengthen your weak points
Once you've learned the right way to prepare and try, you need to identify your weak points. For instance, a student may be weak in a certain area or not have the ability to solve the assignment. Therefore, it's going to be a very safe solution if one discovers and corrects his weak points.
Set your timetable
If you take a look at the universe, it is clear that the universe and its systems are bound to follow the same timetable that allows for the occurrence of various changes from the surrounding. This is why everyone must understand the significance of a timetable. Make sure to set aside an important time to revise so that everything is always clear.
Utilize the internet for MDCAT preparation tools and resources
An excellent idea is to make use of online MDCAT preparation sites that offer the same environment as an exam simulation. Students planning to prepare for the MDCAT online need to go online and visit MDCAT preparation sites that provide them with the most effective preparation, but also prepare students for the actual exams that will be scheduled in the future. We will offer some of the most useful websites in the next section.
Practice past papers
One of the most effective methods to gain an understanding of the exam is to go over the previous year's exam papers. It is recommended to prepare your past papers, write down the most important questions, and then attempt the exam like you're taking the real test. It is possible to find these past papers online or at shops. It will not only assist you to improve the quality of the test but also aid you in learning how to manage your time.
Be calm and relaxed.
Be sure to remain relaxed and positive. Believe in God and put in the effort to achieve your goals. Students often face difficult mental challenges in form of depression or anxiety. They should be emotionally savvy, not only on the exam but also in every aspect of their lives. Do positive things and interact with positive people. Talk about your day-to-day activities with people who are able to smack you up, but not those who degrade.
If you're having difficulty finding teachers or face difficulties with your language, then study.com.pk is here to help. They can assist you in the most effective way to prepare for your MDCAT entrance test preparation. This is all we have for you. I wish we could have helped and encouraged you to prepare to pass your MDCAT exam!