Application in the PAK Army Medical Cadet Course 2023 to completed the MBBS/BDS degree program within Army Medical Colleges. After completing the MBBS/BDS degree at AM college and basic army training in PMA Kakul cadets will granted the commission within the PAK Army as Captain. Pakistan Army has Started the online registration to join the Army as medical Cadet AMC 46th MBBS/ 24th BDS – Admission 2023. Anyone who interested in applying to join Pak Army As Medical Cadet 2023 via Medical Commission can apply.
PAK Army Medical Cadet Course 2023 Registration Online
Candidates from across Pakistan who are educated, highly skilled, knowledgeable and disciplined are eligible to submit applications in the Pak Army Jobs but they need to evaluate themselves against the eligibility criteria listed in the following heading. Take advantage of these government positions in Pakistan and make sure you apply with confidence according to the steps below to apply procedure below. Since the above opportunities are open to highly qualified applicants, however should you not be MBBS certified, we recommend you look into Pak Navy Jobs 2023 announced this morning and be ready to apply. Online Registration Form
PAK Army Medical Cadet Course 2023 Process
The complete procedure for how to apply to PAK Army Medical Cadets? The registration process along and the first test guideline explained below in detail. Learn the entire procedure the entire article for Army Medical cadet Course 2023 Registration and Selection Procedure. Click Here
Written Test
The first written exam for army medical cadets will take place starting on the 2nd of December in 2023. The medical written test will be based on multiple choice questions with answers(MCQs). The curriculum for the medical cadet written exam includes English, Biology, Chemistry and Physics. Only those who pass must pass the physical test as well as the medical test at AS&RCs.
Physical Test
The physical examination for medical cadets will take place following the successful completion of the written test. The general requirements for physical tests are the same as those for those applying for general Pak army positions. Furthermore, this physical test identical for those who enrolled in Pak army Direct short service commission courses.
Physical Criteria
There are several phases required for passing the physical examination and these are listed below to be a part of the Pak army as captain
1.6 km run in 9 minutes.
15 repetitions of push-ups over 2 minutes.
20 sit-ups repeated in 2 minutes
Chins up – 3 repetitions within 2 mints
Ditch Crossing with a dimension of 7.4'X7.4 and 4″ deep.
Foreign qualification holders (Like O Level and A Level) must attach an the certificate of equivalent and the convert their marks from IBCC Islamabad with their applications.
PAK Army Medical Cadet Course 2023 Registration Online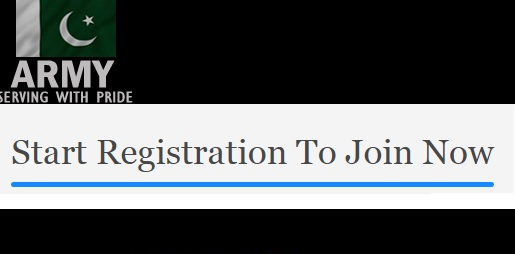 Join PAK Army as Medical Cadet Female
FSc Pre Engineering Part 2 students waiting to see their result can apply for the hope certificate from their previous college. However they must have at 70% or more marks in FSc Pre Engineering Part 1 examination. The candidates must submit a certified copies of the FSc Part 2 result sheet within five days after the declaration of results. Send your mark sheet in the PA Directorate (PA-3C) GHQ Rawalpindi.